GHD Mk6 Eclipse
Currently there are no after market spare parts available for this model and therefore electrical faults are not repairable. Therefore, in our opinion, if you want to be able to get your irons repaired once they are out of warranty we would recommend sticking with the MK4, MK5 or GHD Gold S7N261 irons. For more info on why they cannot be repaired, see our FAQ page on the subject.
We've heard a rumour that you can do a "software reset" on this model as follows:
Unplug the irons from the wall
Wait ten seconds
Hold the on/off button down while you plug them back in and keep it held for a further five seconds
Release the on/off button
Then turn on as usual.
We have a guide to taking the Eclipse model apart here. It is not easy to get them apart and would not recommend it unless you are confident!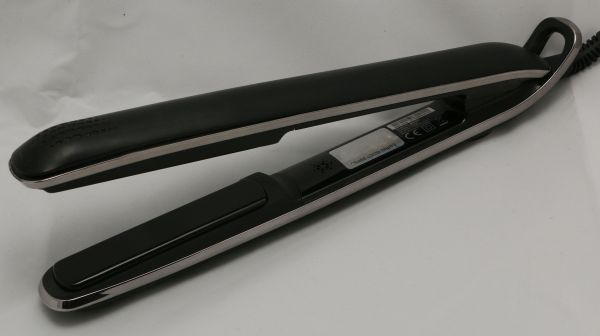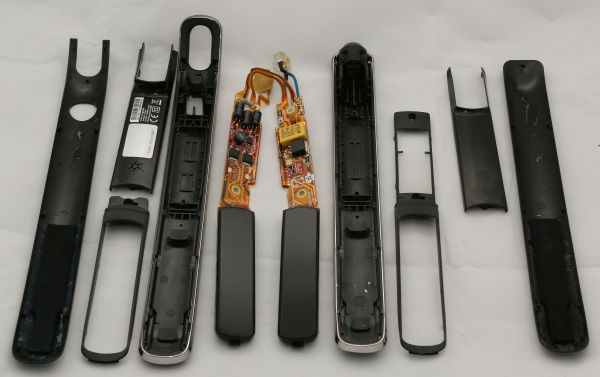 The cable is a new design, but we now have a compatible cable available on the shop - Eclipse Cable.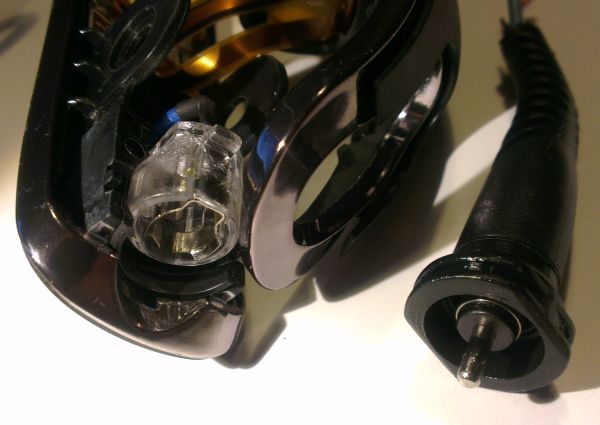 Reliability
The reports on twitter suggest that the Eclipse model may not be very reliable. Someone even reports having 3 pairs of Eclipse and 1 pair of Platinum irons fail under warranty in just the first year:

It sounds like GHD are now warranty replacing the Eclipse irons with Platinum irons: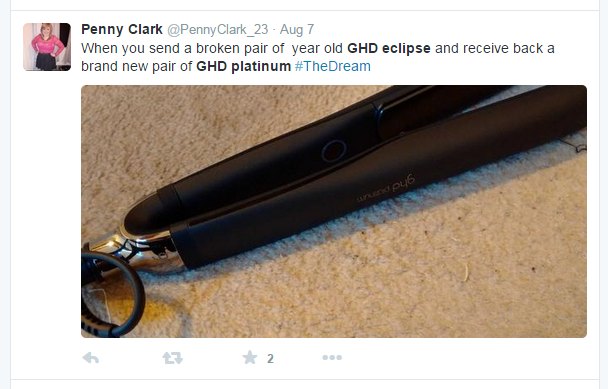 If your Eclipse irons fail after the 2 year warranty has expired then your only hope of getting them fixed is by sweet talking GHD. We've no idea whether that will work! Older models can be repaired by 3rd party companies such as ourselves. Therefore if you want a pair of GHDs that will last for many, many years, then stick to the mk4 or mk5 versions (or even the mk3s if you don't mind second hand).
Heaters
The heater elements are completely new and are attached to the main PCB via a flexi PCB. This means they are not replaceable when they fail without replacing all the electronics inside the irons. Here are some photos of the heater assembly:
The heater is protected with a bimetalic thermal fuse. This type of thermal fuse has a tight trip temperature tolerance and is not affected by the pellet shrinkage problems that plagued the 3.1B model.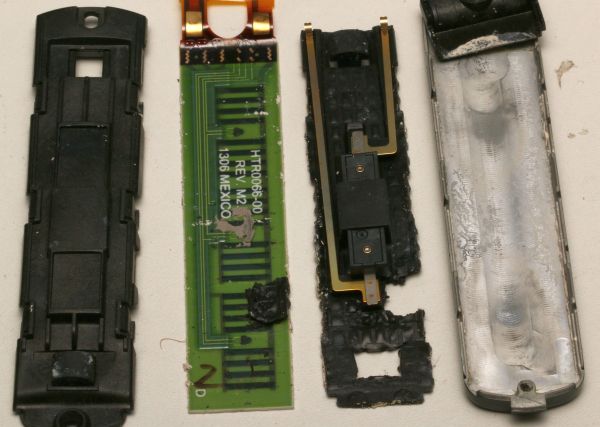 There are three independent heater segments (red circles) on each heater and each segment has a thermistor (blue circle) in the middle of it. This is what GHD call their "Unique and patented tri-zone™ technology". The heaters and thermistors are all integrated into the PCB, so there is no chance of the thermistor coming detached from the heater like on the Mk4 and Mk5 designs.
A closeup of the heater.
"tri-zone" is a Trademark of GHD and the Jemella Group
Short URL for this page: