Workshop Tour.
I am often asked if we run a shop or a workshop so I thought a short tour of the workshop might be interesting.
For the past 15 years I have been lucky enough to work exclusively from a large dedicated workshop in the grounds here at Newton Road, Rushden.
Here are a few selected images showing the basic layout.
Picture 1.
Here we see the main workstation, where all the work is completed. Digital ERSA solder station, digital microscope, bench multimeters, PAT tester, new and used spares everywhere.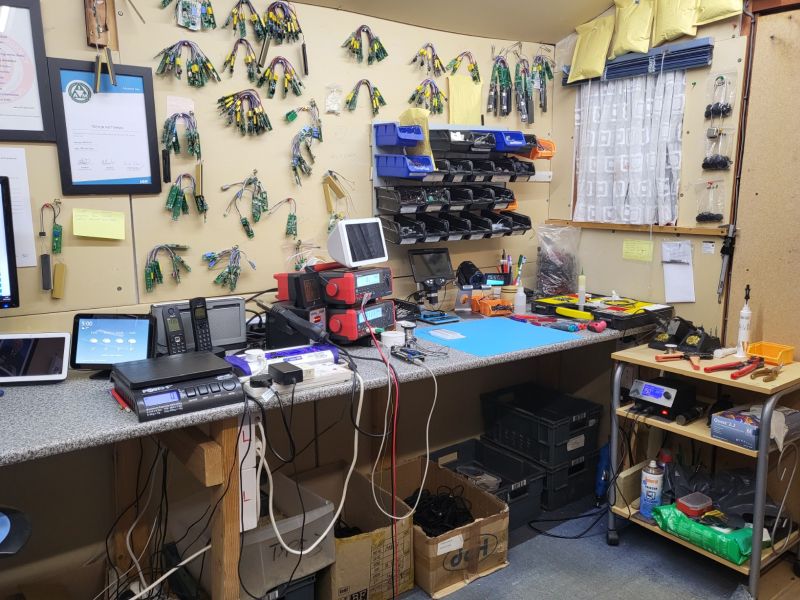 Picture 2.
Main workstation again but you can see the digital hot air system on the far left. Notice the 4K camcorder, every repair is video recorded and the footage stored for a year.
The blue silicon mat is very soft and makes sure that all irons remain safe during repair.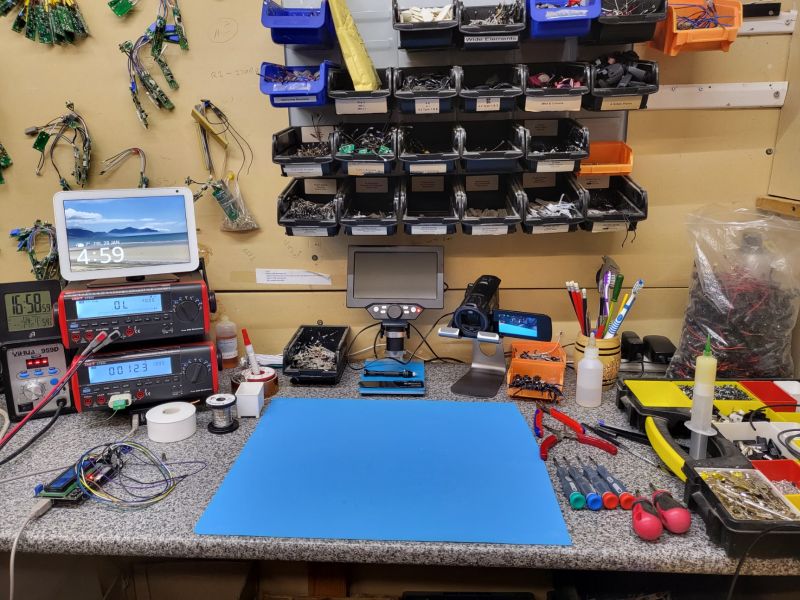 Picture 3.
Batt PAT portable appliance tester. I am a qualified PAT tester and have been repairing electronics since the early 1980s.
Specialising in Television and home electronics repairs since 1990 and for the past 9 years concentrating solely on GHD hair straighteners.
The most important part of a PAT test is the visual inspection, 99.9% of failures are visible, melted mains cable, cut mains cable, cracked or missing parts etc.
In 11,000 plus GHD hair straightener repairs I have had an actual electrical failure using the PAT tester just twice.
A test is carried out on every item that comes into the workshop. It is not a requirement to apply a Pass label in domestic situations, the pass or fail is recorded on the captured video recording!
Picture 4.
High quality equipment is used throughout the workshop. I have used ERSA soldering equipment for over 10 years.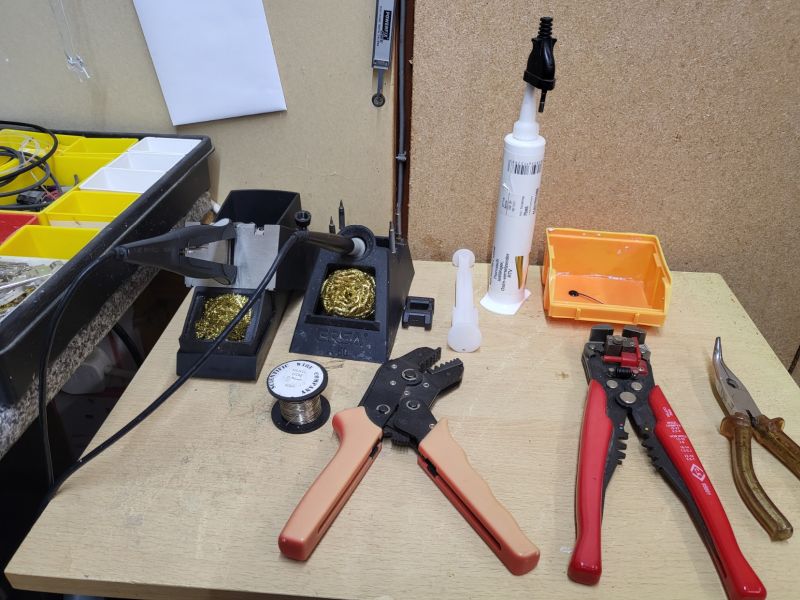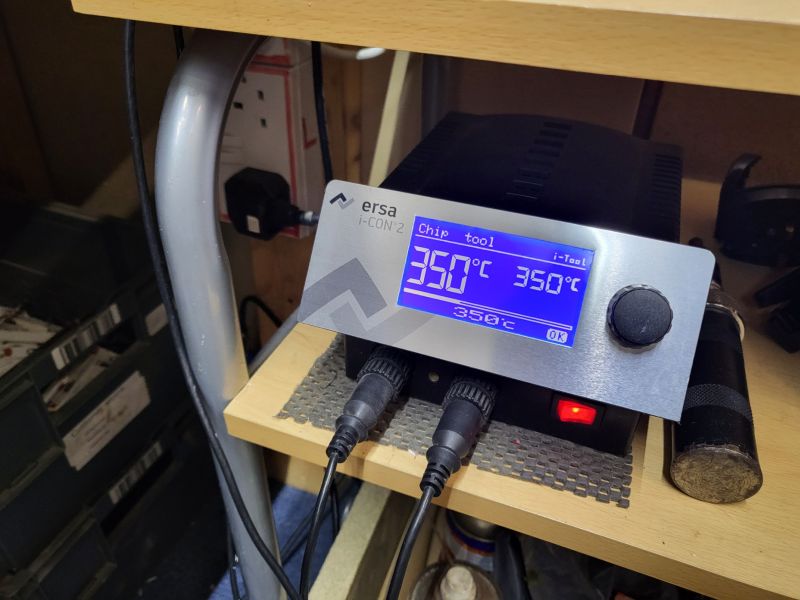 Picture 5.
Uni-T bench multimeters and the important music provider, the Amazon Show.
Also used for security camera monitoring.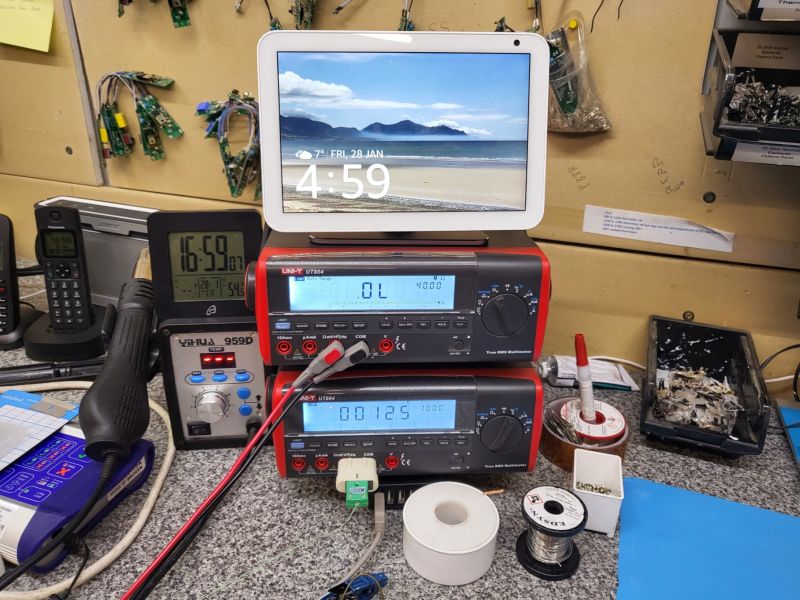 Picture 6.
We have two phone lines in the workshop.
Withheld and spam marketing calls will not make it in to either phone so please make sure not to withhold your number.
Emailing us through our web site is always the best method to contact us.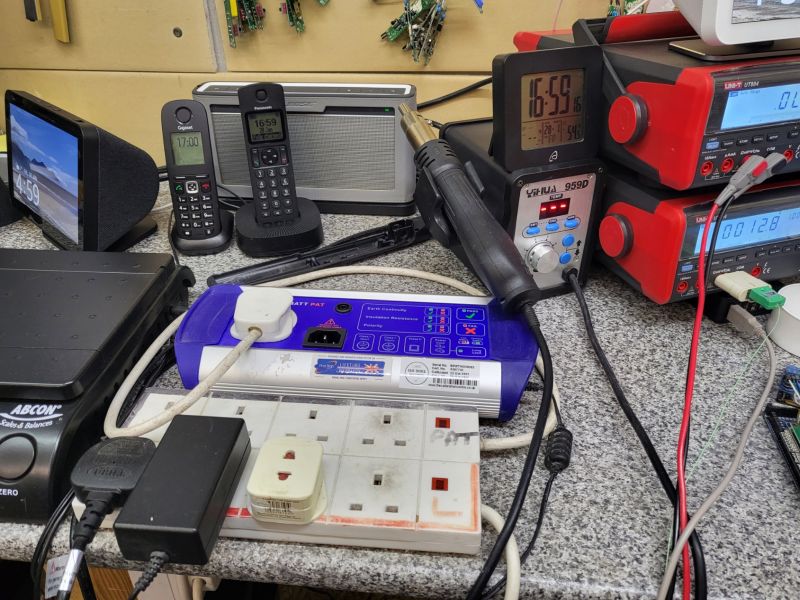 Picture 7.
This is the packing area. All office and computer work is completed here.
You might have spotted, at the top left, a photo of a customer, Les Evans, a Concorde pilot and instructor.
The other certificates are First Aid and Biker Down certificates. Driving Instructor Association Membership certificate. Institute of Advanced Drivers membership certificate,  Blood Biker training certificate and finally PAT training certificate.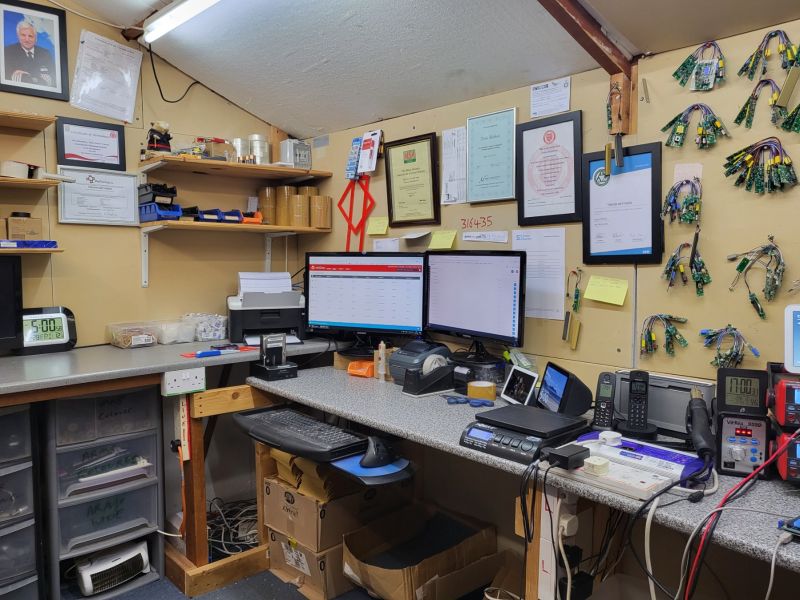 Picture 8.
We use Royal Mail for all our postal services.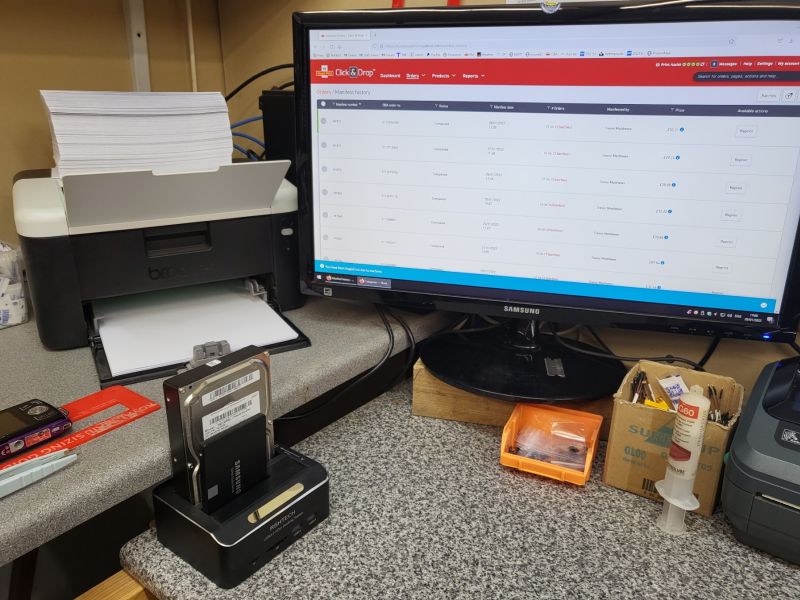 The workshop is fully protected by multiple CCTV systems and also benefits from a professionally monitored ADT alarm with Police and Fire Brigade response.
Anyway, I hope that was interesting and that you chose us to repair your GHD hair straighteners.
Workshop turnaround time is usually the same day and the Royal Mail finally seem to be getting back to normal service.
Trevor Matthews. February 2022
Short URL for this page: