We are now able to repair all elements where one or both wires have broken off.
Just as in the image below.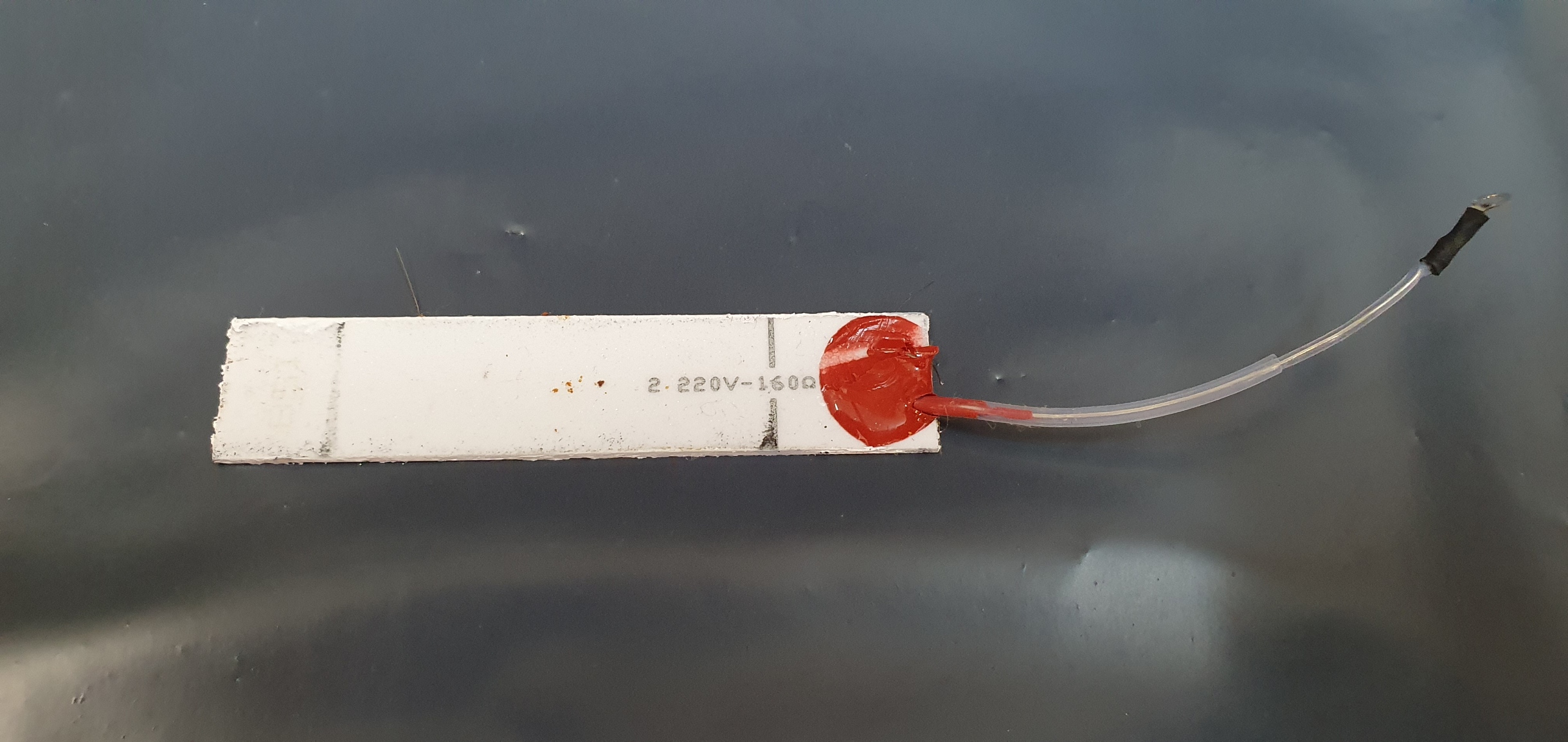 Recycling elements like this really helps to reduce the amount of ceramic waste going to landfill. Ceramics can very rarely be recycled in the waste chain. A repaired element can have many years of life left once fitted back in to your irons.
Simply post the element that requires repairing to us and we will repair it with new Nickel wires, new silicon and PTFE sleeving and fit the correct size eyelets. The process takes 24 hours and the element will be returned to you using 1st class post with a free sachet of thermal paste.

Sadly there is nothing we can do with a cracked or open circuit element.

If you are interested in how we achieve this here is a short video on the repair process.

You can also purchase new compatible part elements or used genuine elements on our web shop if you prefer.
If you do purchase another element please consider posting us the old element with the broken wire.
We will give you a voucher for £5 off any of our repair services or products.
Elements can be repaired for the following models. Broken wires only!
Pre Mk3
MK3
MK3.1
MS

SS
SS2

MK4
MK4.0
MK4.1
MK4.2
SS4
MS4

MK5
SS5
MS5
Gold S7N261
Max S7N421
Carefully wrap your element, preferably in some stiff cardboard and then place inside a Jiffy bag.

Send your element to;
The Workshop
284 Newton Road
Rushden
NN10 0SY
Element Repair Service
Product Code: Element_Repair_Service
Availability: In Stock